....When something, anything, pisses you off™" listen to Jazz Joy and Roy Global Radio--Sun City, AZ 85351--Jazz--Joy--and--Roy® since 2007, with The Extremely Hard-Working But Financially Challenged Cousin of Warryn Campbell, Erica Campbell and NBA Legend DeMar DeRozan, Roy O'Dell Gray Sr, who has become one of the favorite Arizona USA Google search results among people looking for a 'disc jockey'



and repeat if necessary, because even the listeners who have to manually start Jazz Joy and Roy®
receive JJ&R audio
based
on how pissed off

our Pissed Off Perception System (POPS)

thinks you are, and the most pissed-off listeners get their free Jazz Joy and Roy Global Radio® first. Important Note: Another sign that Jazz Joy and Roy Global Radio® is being redirected

to a listener who is a little more pissed off

than you is hearing the broadcast start and stop two or three times, before rocking you hard and nonstop. Also, the JazzJoyandRoy.com home page automatically reloads whenever there is a sharp rise in listenership, so it is a good idea to jot down the names of your favorite episodes so you can search for them in the future.
Business Office Hours For Jazz Joy and Roy Global Radio
Monday:

4:00 am – 2:00 pm

;

Tuesday:

4:00 am – 2:00 pm

;

Wednesday:

4:00 am – 2:00 pm

;

Thursday:

4:00 am – 2:00 pm

;

Friday:

4:00 am – 2:00 pm

.
Important message from Roy to the Fellow Black Earthlings that Roy has pissed off by strongly recommending COVID Vaccination:  "While it does piss me off that more of my passionate opinions are not embraced by even my longest listening global fans and cohorts, I urge Fellow Earthlings of all races that I have ever pissed off not to let the pissed off passions that I have stirred up in you to lead you to the conclusion that I am pissed off at you personally.  For I love you, as well as, the passionate, peaceful and downright joyful discourse we have had since 2007.  Please, Fellow Black Earthlings, let's not let our pissed off passion about past medical injustices keep us from doing our part to protect the world."  —Roy, Jazz Joy and Roy Global Radio
Thank you for doing your part to contribute to a healthier Arizona.
Please see information in regards to the vaccine that was administered
Name: O'Dell Gray, Roy
Date of Birth: 07/06/1961
Vaccine Administered: Pfizer-BioNTech COVID-19
Manufacturer: Pfizer
Lot Number: EW0150
Date of Vaccine Administration: 04/05/2021
Dose: 2 of 2
Please sign up for V-safe to receive personalized health check-ins from your phone – vsafe.cdc.gov
If you have additional questions, please contact your local health department listed at https://podvaccine.azdhs.gov.
Please save this email for future reference.
Thank you,
Arizona Department of Health Services
Arizona USA COVID vaccine shot signup site:
California USA COVID shot signup site:
Hurry!  Search
for specific
Jazz Joy and Roy Global Radio broadcasts so Roy can help ease your pissed off passion
by using one of the JazzJoyandRoy.com search
boxes.
-----
..NO: If America had never become a beacon of free speech, Roy would not have been discovered by Actress Telma Hopkins. To show your support for free speech, grab a cup of java and click the 'Free Speech' link below to yield the floor to a Trump Supporter, whose name will not be released to the press by Jazz Joy and Roy Global Radio, no matter how great the pressure, so if you feel compelled to ask, don't, just bottle up, hush, muzzle yourself, and soft peddle lest you piss Roy off enough to get your own passionate, all-caps response from Roy, who refuses to be silently complicit when Fellow Earthlings face discrimination …..
And if Jazz Joy and Roy® still loads too slowly or plays two broadcasts at the same time
due to technical problems with
POPS  (The Pissed Off Perception System),  please email
us at JazzJoyandRoy@Outlook.com
_______
More JazzJoyandRoy.com advertisements:
Your
logo and a link
to your website could be here!  Write to JazzJoyandRoy@Outlook.com
Click Here If You're Like Bill In Atlanta USA And Can't Find The White Magic Moving Contest Phone
To hear Roy on more of the commercials Roy and Kathy have produced over the years, search "Commercial" in the searchbox at the top of this homepage; meanwhile, here are three popular audio ads for
 and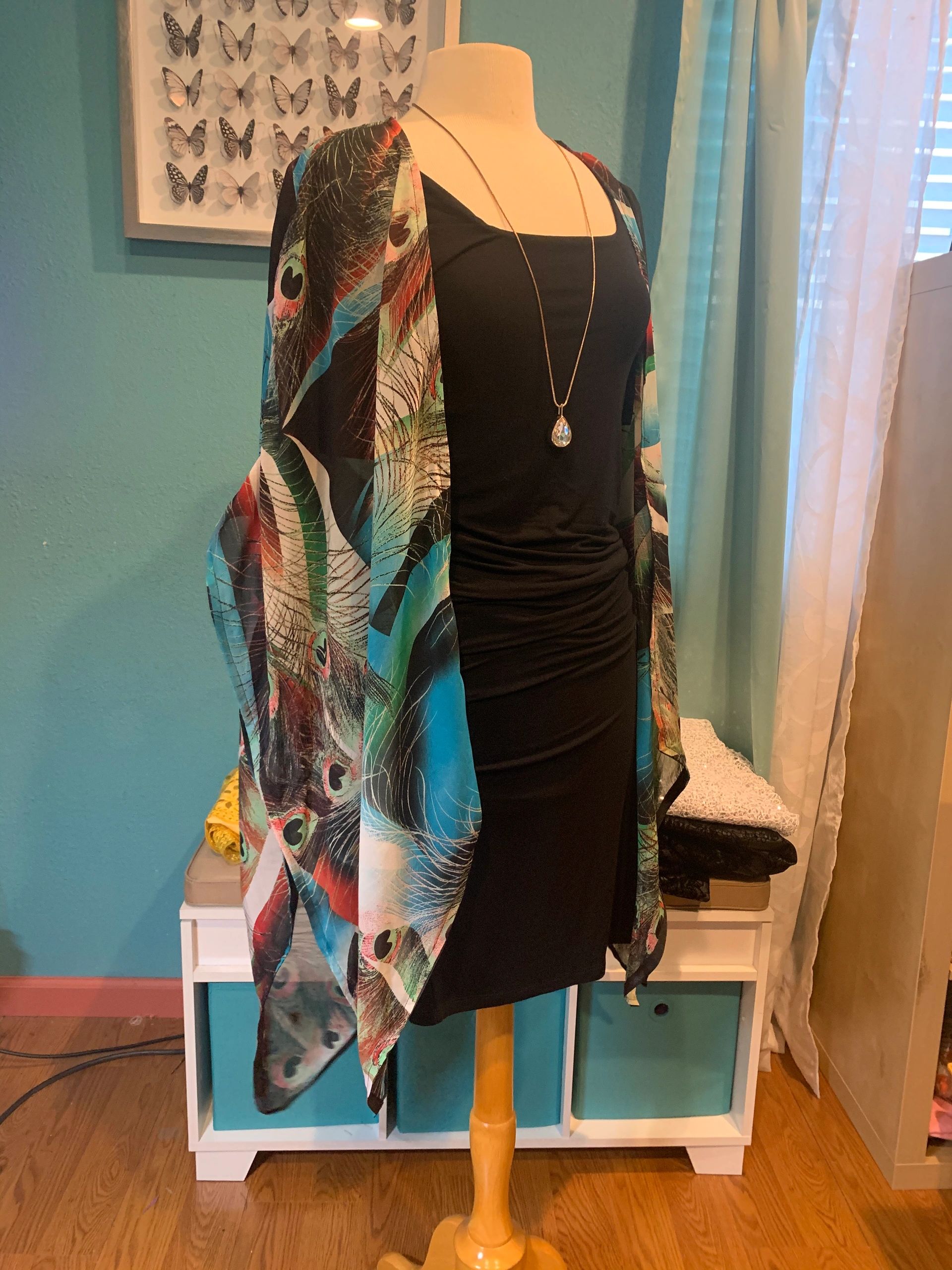 Ragzbyroz@gmail.com
Ragz by Roz has c
ustom designed wraps and more to fit any occasion. Ask about their Kool Masks™.  For pricing and order details drop them an email.

SILVER BELLS AND JESSE Available on all music platforms now. Click link https://spiritofoya.hearnow.com/silver-bells the for direct link to listen or download.

GET THE 5 STAR POINTS FOR SUCCESS on @amazon @audible @itunes and where other paperback, digital and audiobooks are sold
Backed by:
Dr. Alvin McKinney, The Prime Minister of Joyful Jazz
Alvin K. McKinney, D.D., M.Div., BME
On Tuesday, March 9, 2021, The Los Angeles Lakers accepted Dr. Alvin McKinney's video of The National Anthem and asked him to send them a video that they can Air on one of their upcoming Home games by next Tuesday, March 16, 2021. Excellent presentation brings Excellent Results. God is good. AMEN🙏🏿🙏🏿🙏🏿.
Please pray for the continued prosperity of Dr. McKinney
Happy 62nd Birthday Queen Mother Rev. Dr. Elizabeth McKinney.@ The Giardina's Restaurant @ The Alluvian Hotel and Spa, Greenwood, MS on Saturday, March 27, 2021.
Collins 3 interview with Irma Collins....
...Collins 3 interview with Adrian D. Jones....
Did you know that JazzJoyandRoy.com might have folded in 2020 amid the pandemic if the plumbing customer service at Hudson Services had not been so amazing?  Jazz Joy and Roy proudly refers West Valley Arizonans who like great plumbing customer service to:
____________________________________
COVID-19 Vaccine
Prioritization Phase By Arizona CountyArizona COVID-19 vaccine
is allocated through local and tribal health
jurisdictions. Due to the current limited initial supply
of vaccine, Arizona counties
will be utilizing a vaccine prioritization phased
approach. Please note that in order to be vaccinated, you will need to be a member of the current phase, schedule
an appointment, and provide appropriate identification
once you arrive at the vaccination site. ●Phase 1A-Healthcare Workers & Healthcare Support Occupations, Emergency Medical Services Workers, Long-term Care Facility Staff & Residents●Priority
Phase 1B – Education & Childcare Workers, Protective Services Occupations, Adults 65 and older**
Remaining 1A●Phase 1B – Essential Services/Critical Industry Workers, Adults with High-Risk Conditions in CongregateSettings, Remaining 1A & Prioritized 1B●
Phase 1C – Adults of Any Age with High-Risk Medical Conditions, Adults Living in Congregate Settings,Remaining 1A & 1B●Phase 2- Additional High-Risk/Critical Populations, General Public, Remaining Phase 1 Populations●
Phase 3 – General Public, Remaining Phase 1 & 2 Populations
Arizona USA COVID vaccine shot signup site:
_________________________________________