//// Global Radio
....When something, anything, pisses you off™" listen to Jazz Joy and Roy Global Radio--Sun City, AZ 85351--Jazz--Joy--and--Roy® since 2007, with The Extremely Hard-Working But Financially Challenged Cousin of Warryn Campbell, Erica Campbell and NBA Legend DeMar DeRozan, Roy O'Dell Gray Sr, who has become one of the favorite Arizona USA Google search results among people looking for a 'disc jockey'



and repeat if necessary, because even the listeners who have to manually start Jazz Joy and Roy®
receive JJ&R audio
based
on how pissed off

our Pissed Off Perception System (POPS)

thinks you are, and the most pissed-off listeners get their free Jazz Joy and Roy Global Radio® first. Important Note: Another sign that Jazz Joy and Roy Global Radio® is being redirected

to a listener who is a little more pissed off

than you is hearing the broadcast start and stop two or three times, before rocking you hard and nonstop. Also, the JazzJoyandRoy.com home page automatically reloads whenever there is a sharp rise in listenership, so it is a good idea to jot down the names of your favorite episodes so you can search for them in the future.
Business Office Hours For Jazz Joy and Roy Global Radio
Monday:

4:00 am – 2:00 pm

;

Tuesday:

4:00 am – 2:00 pm

;

Wednesday:

4:00 am – 2:00 pm

;

Thursday:

4:00 am – 2:00 pm

;

Friday:

4:00 am – 2:00 pm

.
Important message from Roy to the Fellow Black Earthlings that Roy has pissed off by strongly recommending COVID Vaccination:  "While it does piss me off that more of my passionate opinions are not embraced by even my longest listening global fans and cohorts, I urge Fellow Earthlings of all races that I have ever pissed off not to let the pissed off passions that I have stirred up in you to lead you to the conclusion that I am pissed off at you personally.  For I love you, as well as, the passionate, peaceful and downright joyful discourse we have had since 2007.  Please, Fellow Black Earthlings, let's not let our pissed off passion about past medical injustices keep us from doing our part to protect the world."  —Roy, Jazz Joy and Roy Global Radio
Thank you for doing your part to contribute to a healthier Arizona.
Please see information in regards to the vaccine that was administered
Name: O'Dell Gray, Roy
Date of Birth: 07/06/1961
Vaccine Administered: Pfizer-BioNTech COVID-19
Manufacturer: Pfizer
Lot Number: EW0150
Date of Vaccine Administration: 04/05/2021
Dose: 2 of 2
Please sign up for V-safe to receive personalized health check-ins from your phone – vsafe.cdc.gov
If you have additional questions, please contact your local health department listed at https://podvaccine.azdhs.gov.
Please save this email for future reference.
Thank you,
Arizona Department of Health Services
Arizona USA COVID vaccine shot signup site:
California USA COVID shot signup site:
by
johnson publication
|
Jan 1, 1982
Hurry!  Search
for specific
Jazz Joy and Roy Global Radio broadcasts so Roy can help ease your pissed off passion
by using one of the JazzJoyandRoy.com search
boxes.
-----
..NO: If America had never become a beacon of free speech, Roy would not have been discovered by Actress Telma Hopkins. To show your support for free speech, grab a cup of java and click the 'Free Speech' link below to yield the floor to a Trump Supporter, whose name will not be released to the press by Jazz Joy and Roy Global Radio, no matter how great the pressure, so if you feel compelled to ask, don't, just bottle up, hush, muzzle yourself, and soft peddle lest you piss Roy off enough to get your own passionate, all-caps response from Roy, who refuses to be silently complicit when Fellow Earthlings face discrimination …..
And if Jazz Joy and Roy® still loads too slowly or plays two broadcasts at the same time
due to technical problems with
POPS  (The Pissed Off Perception System),  please email
us at JazzJoyandRoy@Outlook.com
_______
More JazzJoyandRoy.com advertisements:
Coming soon to Jazz Joy and Roy Global Radio, it's
The Radio Promo Download For Easy DJ Flashdrive Storage of The New Single by Ben Reel – 'Safe & Sound' (the radio edit) + Jazz Joy and Roy Global Radio will play the B Side, which is 'New Jerusalem'
—————Also, Jeff Conklin Radio Promotions and the world-renowned C L A N D E S T I N E   L A B E L Services have successfully pitched to Jazz Joy and Roy Global Radio the self-released album from composer/producer Sam Genovese and have included a convenient promo download For Easy DJ Flashdrive Storage and airplay.
_________________
Also coming soon,
A new album presented by Positive Elevation, 577 Records' sub-label dedicated to electronic experimentation and avant soul
Gerald Cleaver Releasing the Griots promo download For Easy DJ Flash Drive Storage and airplay on Jazz Joy and Roy Global Radio….via Positive Elevation / 577 Records
RIYL: The Belleville Three, Sun Ra, Aphex Twin, Flying Lotus
Genre: Electronic, Ambient, Jazz, Techno, Experimental
Gerald Cleaver by Luke Marantz – (hi-res available below)
________________________
Also selected for future airplay after convenient Jazz Joy and Roy Global Radio promo downloads For Easy DJ Flashdrive Storage were received…are: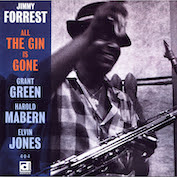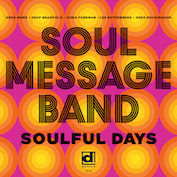 Your
record

release ad
could appear here, too!  Write to JazzJoyandRoy@Outlook.com
Click Here If You're Like Bill In Atlanta USA And Can't Find The White Magic Moving Contest Phone
To hear Roy on more of the commercials Roy and Kathy have produced over the years, search "Commercial" in the searchbox at the top of this homepage; meanwhile, here are three popular audio ads for
 and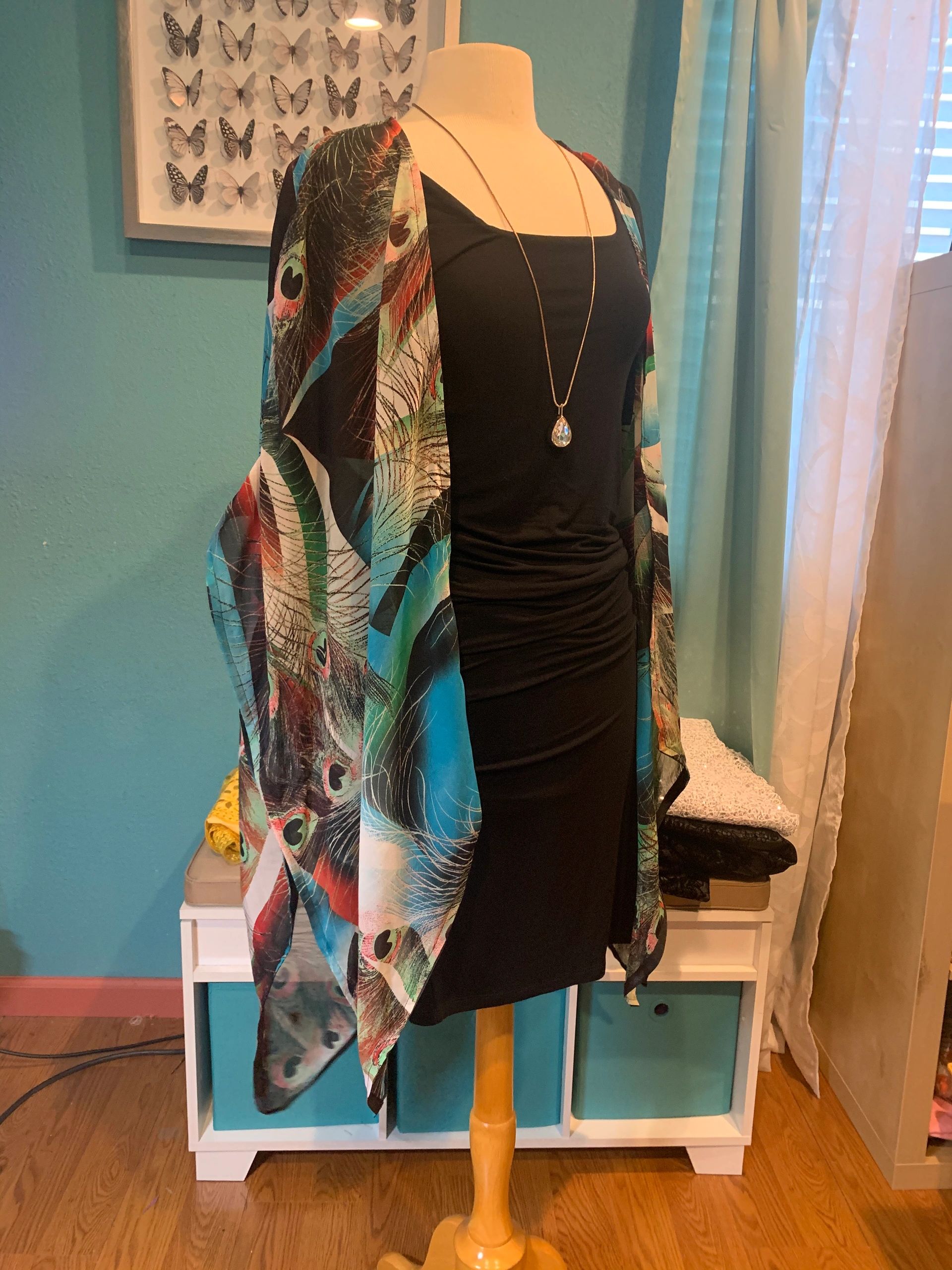 Ragzbyroz@gmail.com
Ragz by Roz has c
ustom designed wraps and more to fit any occasion. Ask about their Kool Masks™.  For pricing and order details drop them an email.
Dr. Alvin McKinney

dr.alvinmckinney@gmail.com

sáb, 24 abr. 16:24
Traducir mensaje
Desactivar para: inglés
Prophetic Management & Entertainment announces the newly released Amazing Grace (Remix: by Jimmy Spice Curry) CD Single, by Dr. Alvin McKinney, 'The Prime Minister of Joyful Jazz', featuring Vocalist, Deborah Mann Thomas.  Amazing Grace is considered to be one of the most beautiful and popular songs of all time.  This new version features great sax playing, special dance beats and powerful instrumentals delivering a performance that moves the heart, mind, and spirit. (J. S. Curry)
* LINK TO VIDEO [GOAL: 1 Million Views]: https://youtu.be/0506X84BsPk
* LINK TO BUY SONG; Only $0.99, https://dralvinmckinney.hearnow.com/
* A portion of the Proceeds will benefit 'The Alvin & Elizabeth McKinney Foundation':
www.aemfdtn4music.org; Your Donations are Tax-Deductible
The Video locations include such notable Memphis Historical Sites as The National Civil Rights Museum at the Lorraine Motel,  forever etched in America's collective memory with the assassination of Martin Luther King, Jr. in 1968,  the "I AM A MAN" Plaza created to honor the sanitation workers who went on strike in 1968, and The STAX Museum, the world's only museum dedicated to preserving and promoting the legacy of American Soul Music.  Available now to download from most online retailers.  Please Share this post, Like, and Comment on the Video.
QUOTES:
"Congratulations Dr. McKinney on your rendition of Amazing Grace.  Thanks for all you do to further the gospel through music!…I celebrate your achievement and contribution.  All the best, Jackie – Jackie Patillo | Gospel Music Association, President & Executive Director, www.gospelmusic.org  Doveawards.com
"Brother Alvin….I just heard the Remix……and it is second to none..I could not help but dance in my seat and feeling the 'Spiritual Love' that you are sending out through your playing your saxophone with such grace and love…I sooooooo look forward to owning it and, I certainly will be releasing and spreading it over the airwaves here in Bermuda when I make my debut back on the airwaves…Bermuda Must Have It!!!…Gospel Jazz Bermuda, Here We Come!!!" – Valerie Leader-Furbert, On Air Personality at Bermuda Broadcasting Company & KJAZ; www.bermudabroadcasting.com
Dr. Alvin McKinney, The Prime Minister of Joyful Jazz
Alvin K. McKinney, D.D., M.Div., BME
Prophetic Management & Entertainment
Alvin & Elizabeth McKinney Foundation
Dr. Alvin McKinney , Saxophonist, Prayerful Rendition of The National Anthem @ NBA Memphis Grizzlies Basketball game vs LA Clippers, @ The FedEx Forum, Memphis TN, Thursday, February 25, 2021: https://youtu.be/YgwU13QQ0aY.
www.dralvinmckinney.net & www.aemftdn4music.org
FOR BOOKINGS:. dr.alvinmckinney@gmail.com
On Tuesday, March 9, 2021, The Los Angeles Lakers accepted Dr. Alvin McKinney's video of The National Anthem and asked him to send them a video that they can Air on one of their upcoming Home games by next Tuesday, March 16, 2021. Excellent presentation brings Excellent Results. God is good. AMEN🙏🏿🙏🏿🙏🏿.
Please pray for the continued prosperity of Dr. McKinney
Please Tune-In Sunday, April 18, 2021, as 'AMAZING GRACE REMIX' by Dr. Alvin McKinney, Debuting on Air this morning on KIFM.com 'Jazspel' by Eric Chambers (Los Angeles, CA) from 8:00 AM – 10:00 AM PDT. AM😇🎷👑
Collins 3 interview with Irma Collins....
...Collins 3 interview with Adrian D. Jones....
Did you know that JazzJoyandRoy.com might have folded in 2020 amid the pandemic if the plumbing customer service at Hudson Services had not been so amazing?  Jazz Joy and Roy proudly refers West Valley Arizonans who like great plumbing customer service to:
____________________________________
COVID-19 Vaccine
Prioritization Phase By Arizona CountyArizona COVID-19 vaccine
is allocated through local and tribal health
jurisdictions. Due to the current limited initial supply
of vaccine, Arizona counties
will be utilizing a vaccine prioritization phased
approach. Please note that in order to be vaccinated, you will need to be a member of the current phase, schedule
an appointment, and provide appropriate identification
once you arrive at the vaccination site. ●Phase 1A-Healthcare Workers & Healthcare Support Occupations, Emergency Medical Services Workers, Long-term Care Facility Staff & Residents●Priority
Phase 1B – Education & Childcare Workers, Protective Services Occupations, Adults 65 and older**
Remaining 1A●Phase 1B – Essential Services/Critical Industry Workers, Adults with High-Risk Conditions in CongregateSettings, Remaining 1A & Prioritized 1B●
Phase 1C – Adults of Any Age with High-Risk Medical Conditions, Adults Living in Congregate Settings,Remaining 1A & 1B●Phase 2- Additional High-Risk/Critical Populations, General Public, Remaining Phase 1 Populations●
Phase 3 – General Public, Remaining Phase 1 & 2 Populations
Arizona USA COVID vaccine shot signup site:
_________________________________________